Skip Navigation
When it comes to investing, diversification is critical. It's why we invest across both listed and unlisted assets.
Where in the world is your super invested?
Discover more about listed and unlisted assets by exploring the tabs below.
Listed assets
Investments listed and traded on a public exchange, such as companies on the Australian Stock Exchange (ASX). Because they are traded daily and influenced by market sentiment, political events and economic outlook, prices can fluctuate widely.
Assets listed and traded on a public exchange e.g. the ASX.
Unlisted assets
Investments not listed and traded on a public exchange. These can include private companies, properties and infrastructure assets like airports, roads and utilities such as electricity networks. Because they are not traded daily, their value and returns are less volatile than listed assets.
Assets not listed and traded on a public exchange, e.g. the ASX.
Top of the class
Our ability to invest in unlisted assets lets us build portfolios that exhibit smaller fluctuations in returns, without compromising longer-term return outcomes. They also provide greater diversification across the portfolio, giving members access to opportunities not generally available in traditional asset classes.
Accessing top-tier managers, particularly in private equity, is critical. So, we invest with, or alongside, carefully chosen investment managers with acknowledged expertise in their particular asset class, utilising the advice of specialist consultants where appropriate.
In the short-term, there's no control over where funds sit in any league table, but we can build portfolios that will be competitive over the longer term – 1, 3, 5, 7 and 10 years. Australian Retirement Trust's Balanced option is ahead of the industry average over all these time periods (as at February 2021).
See the recent performance of our Balanced and other investment options.
Investing in diversity
Our unlisted assets fall into one of three categories.
Alternative strategies
Investments including private credit and other strategies that aim to generate returns that do not follow the regular investment cycles of the traditional asset classes.
Infrastructure
Major assets, such as roads, bridges, airports, ports, data centres, power stations and other utilities and other community projects.
Private equity
Our private equity portfolio primarily invests in unlisted equity investments across the globe with exposure to over 1000 companies. Investing via various forms of private ownership provides us with the ability to take advantage of time and control, access the largest pool of companies in the world and enhance the diversification of the portfolio. While we do invest in managers' funds, we also seek to co-invest alongside our preferred managers. The companies we invest in typically offer opportunities for growth via expansion or development and generally end up listed on stock exchanges or bought by larger companies or other private equity managers.
Explore our unlisted assets
Discover more about our top unlisted assets by clicking on the map below.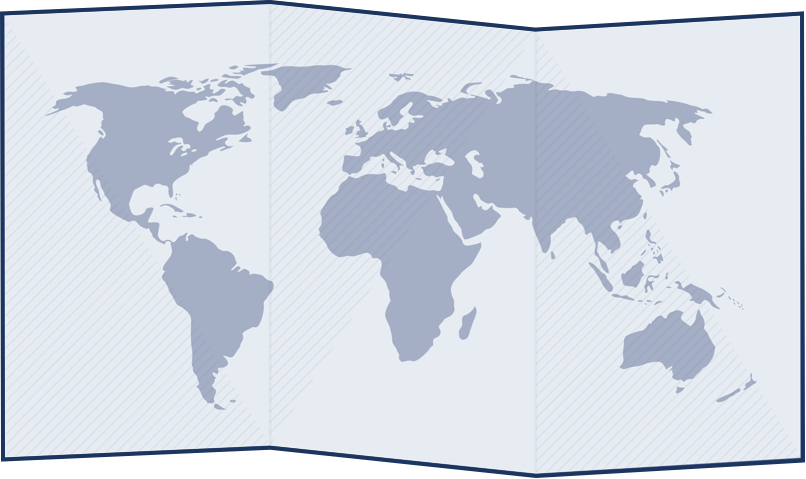 Bristol and Birmingham Airport
UK
Birmingham Airport is a regional airport strategically located in the West Midlands and is the UK's 7th busiest airport transporting 10.4m passengers each year. Bristol Airport is the principal airport in the South West region of the UK and transports 7.5m passengers each year.
Next
Bristol and Birmingham Airports
UK
Birmingham Airport is a regional airport strategically located in the West Midlands and is the UK's seventh busiest airport transporting 10.4m passengers each year. Bristol Airport is the principal airport in the South West region of the UK and transports 7.5m passengers each year.
Brisbane Airport
Australia
Brisbane Airport is Australia's third largest airport by passenger numbers and transported 22.9m passengers in FY17.
Caruna
Finland
The largest electricity distribution network in Finland providing electricity to over 20% of the Finnish population.
Discovery Parks
Australia
One of the largest Australian park owners offering tourist, workforce, corporate and permanent accommodation across 60 sites. Our investment capitalises on the 'grey nomad' theme and tourist demand. The investment has high cash yields underpinned by underlying land value in desirable locations.
Australian Technology Park
Australia
A 93,000sqm commercial office space in Everleigh NSW that is 97% pre-leased to the Commonwealth Bank of Australia for 15 years. Australian Retirement Trust supported the bid to acquire the site from the NSW government in 2015.
CBRE Pan-European Core Fund
Global
A subsidiary of CB Richard Ellis, the world's largest commercial real estate services firm with 80 offices in 26 countries. Holds over 47 assets, predominantly in the relatively stable retail and industrial sectors.
Stockbridge Smart Markets Fund
USA
Focused on core property in US cities that have an ongoing comparative advantage for long-term property outperformance, characterised by educated, stable and fast-growing employment bases. We are a founding and relatively large investor and have successfully negotiated reduced management fees and a seat on the Advisory Board.
Find out more about Australian Retirement Trust's Diversified Alternatives option that comprises our private equity, infrastructure and hedge fund investments, and a 5% allocation to cash.
We've designed this option for members who want to generate wealth over the medium to long term but with reduced fluctuations in returns through exposure to our unlisted investments and trading strategies.
See our Diversified alternatives option in our Investment guide.
Australian Retirement Trust's other diversified options also provide exposure to our unlisted asset investments, along with listed assets like shares and property, and more conservative assets like fixed interest and cash.
Find out the mix of assets in our diversified investment options
Talk to your financial adviser or get some advice through Australian Retirement Trust
Depending on your advice needs, we can answer most of your questions over the phone. To get the conversation started, just fill in your details and we'll be in touch.
Or call us!
We're here to help
13 11 84