Award-winning account-based pension
When you're ready to start using your super, choose an account-based pension that's been rated outstanding value by Canstar since 2015.
If you're 65 and up, or you've reached your preservation age and retired, turn your super into regular income payments today. After 60, your payments are tax-free.
Open your account now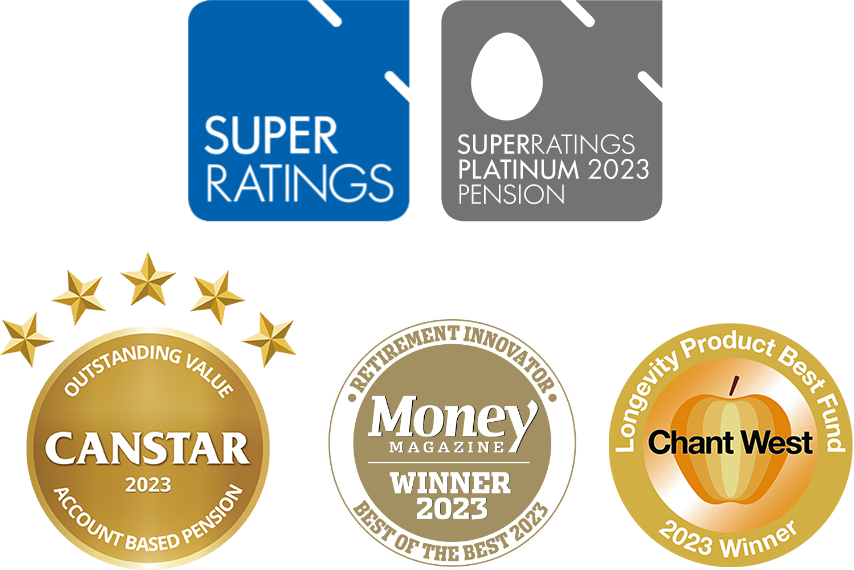 ---
Tax-free payments and investments
If you're over 60, your income payments and your investment earnings are tax-free.
Get a retirement bonus
If you're already a member with us, you could get our Retirement Bonus to kick-start your account.
Withdraw money as needed
When you need to take out a lump sum from your balance, you can.
Works with other pensions
This account works well together with our Lifetime Pension and/or the Age Pension.
How an account-based pension works
When you turn 65 years old and/or retire, you can open a Retirement Income account with a minimum of $30,000.
Transfer some or all of your Super Savings Accumulation account balance into your new Retirement Income account.
Choose your payment amount and frequency.
Tell us how you want to invest your Retirement Income account balance, to protect your super.
If you want to make sure your super doesn't run out, you can also use some of your super to open a Lifetime Pension. This product is designed to work together with your Retirement Income account and the Age Pension (if you're eligible).
See the Super Savings Product Disclosure Statement for Income Account and Lifetime Pension for more details.
Got more questions?
You can speak with a financial adviser about retiring with ART – the cost is included with your membership.
Request a callback
Or call us on 13 11 84
Try our account-based pension calculator
How long could your retirement income stream last if you turned your super into a Retirement Income account? It depends on:
Your current super balance
Whether you sign up for a Retirement income account, Lifetime Pension, or both
How much you plan to spend in retirement
If you do plan to use our Lifetime Pension as well, be sure to try our Retirement Calculator for a full picture.
How to open our account-based pension
If you're already a member with us, simply log in and click on your account.
Log in to Member Online, or if you're not a member, join today.
In the menu, select Account, then Set up an Income account.
Follow the steps to start your account.
Open your account now
Am I eligible to open a Retirement Income account?
You can open our Retirement Income account if:
Received an eligible death benefit
How an account-based pension works with other income sources
Our Retirement Income account is designed so you can either use it by itself, or combine it with other retirement income streams. Not quite ready to retire just yet? Check out our Transition to Retirement account instead.
Retirement Income account
Income for lifestyle
Adds flexibility by allowing you to change your payments and withdraw money anytime.
Income as long as you have a balance
Choose your investment options
Flexible payment options
You're currently on this page
Lifetime Pension
Income for life
Gives security in retirement, knowing your payments won't stop, no matter how long you live.
Never runs out
Possible Age Pension benefits
Payments adjusted yearly
Age Pension
Income safety net
Government payments to help eligible retirees pay for the essentials, no matter how long you live.
Never runs out
Budget lifestyle only
Payments based on your assets and income