What is the retirement age in Australia?
There's no set age that you have to wait for if you want to retire in Australia – and there's also no set age that you must retire. It's up to you to decide when you're ready to start working less or stop work for good.
You can use the average retirement age and the age you can get your super and Age Pension as a rough guide, and if you're a member with us, you can get financial advice about what's best for you.
The average retirement age in Australia is 55
...but this is not the same as the age you can get the Age Pension or your super
According to the Australian Bureau of Statistics, the latest census showed an average retirement age of 55.4 years, and on average, women retire sooner than men. However, the average age people aged 45+ said they expected to retire – 65.5 years – was much later than the average retirement age.
And on average, Australians can expect to live to 85 for women and 81 for men (ABS, 2021). So depending on what age you retire, this means you could need your retirement savings to last up to 30 years.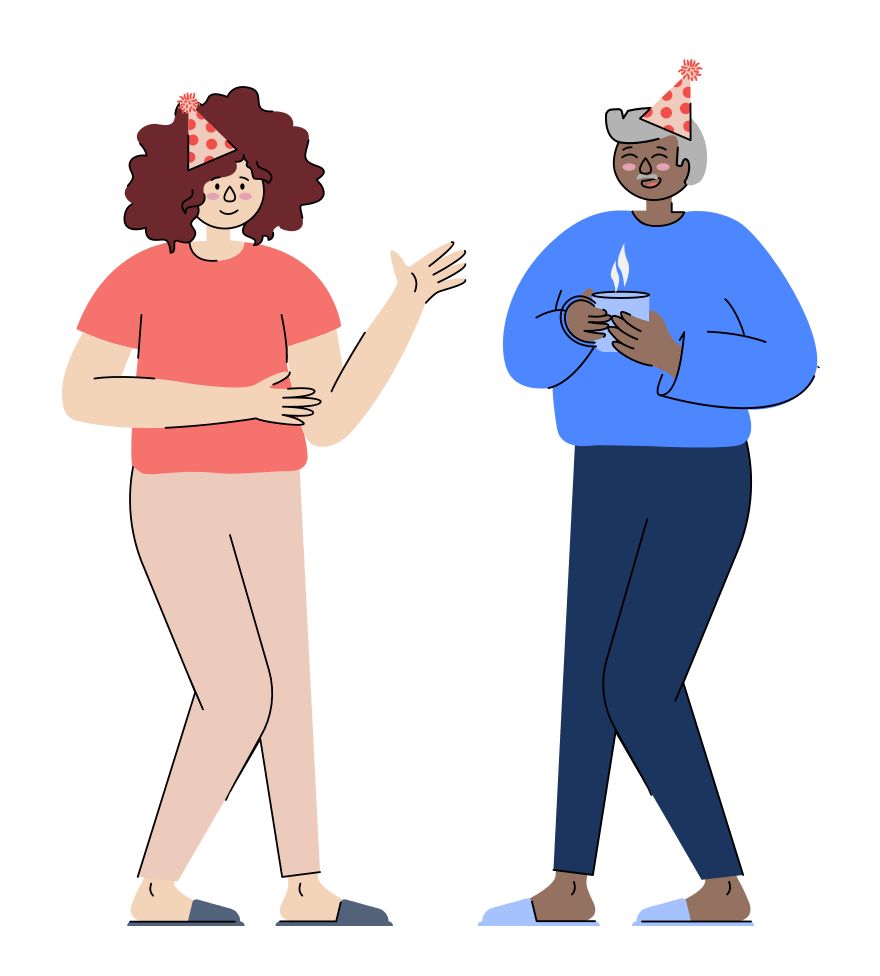 Receiving retirement payments
What age can I get the Age Pension?
The age you can get the Age Pension depends on when you were born:
Age you can get the Age Pension
1 Jan 1954 – 30 June 1955
66
1 Jul 1955 – 31 Dec 1956
66.5
On or after 1 Jan 1957
67
Source: Services Australia.
Find out more about the Age Pension and super, as well as other government benefits you may be eligible for if you're Age Pension age but don't meet all the income and asset rules.
---
When can I access my super?
You can usually access your super when you:
Reach between 58-60 depending on when you were born (called the "preservation age") and retire
Reach between 58-60 and use a transition to retirement strategy if under 65
Finish work after age 60
Turn 65 (whether you are still working or not).
Preservation age (when you can get your super)
You need to be a certain age to get access to most or all of your super, just like you need to be a certain age to get the Age Pension. For super, this age limit is called your preservation age and is based on when you were born.
1 July 1960 – 30 June 1961
56
1 July 1961 – 30 June 1962
57
1 July 1962 – 30 June 1963
58
1 July 1963 – 30 June 1964
59
Source: ATO.

There are some cases when you can get your super early, such as total and permanent disability.
When should I retire?
We can't tell you when you should retire, but you can get personal financial advice about how your super is tracking and steps you can take to prepare for a better retirement. And the best part is – the cost is included in your membership.
Our advisers can help you decide what to do with your super and when to start taking some of it out, help you understand the Age Pension and how it might fit into your plans, and more. And you don't need to wait until you retire to start working with us – you can ask for advice anytime.
When deciding what age you want to retire, you'll want to think about things like:
Your health
Your employment situation
The demands of your job
Your family's or partner's situation if you have one
Your super and other savings
Your property or things you own (assets)
Any debts you have (e.g. credit cards or mortgage)
Any large expenses you're expecting in retirement, such as home renovations, overseas travel, or medical costs.
Planning your retirement
For better or worse, your finances will play a huge role in determining what age you can retire. That's where we can help.

How much do you need to retire?
How much you need to retire depends on the kind of lifestyle you want when you finish work. Do you plan on travelling the world or heading to the nearest bowls club?

Is your super on track?
Check how your super balance compares to the average for your age, or check out what's the estimated balance you should have at each age to create a comfortable retirement.

Do you have a financial plan?
Making a clear plan now can help make sure that you have the best financial future possible. The best part is that the cost of advice is included in your membership.

Seen our seminars?
Join other members like you at our seminars and webinars to keep learning and planning for your future.
---
Retire with a fund you can trust
Explore our great range of retirement solutions – just a few of the many reasons you'll love retiring with us.
You are: At the age you can get your super but under 65, and not yet retired.
You get: Regular payments from your super while still working.
You are: Aged 65 or over, or you've reached the age you can get your super and permanently retired.
You get: Regular payments from your super when you retire.
You are: Aged from 60 up to your 80th birthday and permanently retired.
You get: Tax-free payments for the rest of your life, and you can combine with an income account.