Our investment in G'Day Group supports tourism in Australia's regions and helps create treasured memories for families.
About G'Day Group
G'Day Group, through its Discovery Parks, G'Day Parks, and G'Day Rewards businesses, is the largest owner and operator of lifestyle holiday parks in Australia, including over 2,000 hectares of some of the country's most treasured places.
G'Day Group operates in every state of Australia as well as the Northern Territory, expanding its reach in 2021 by buying the iconic El Questro Wilderness Park in the heart of the Kimberley, Western Australia, and in 2022 acquiring the "Jewel of the Kimberley", Lake Argyle Resort.
Despite covid restrictions, G'Day Group accommodated more than 1.7m Australians in 2021.
Fostering a connection to land and community
Earlier this year, G'day Group launched its national Environmental, Social and Governance (ESG) strategy, outlining the Group's planned approach to managing its impact, seeking to deepen its connection to land and community, and fostering its people and culture. The strategy separates initiatives into four strategic pillars:
Purposeful work
Empowering employees to benefit from working for an organisation with purpose and to enjoy an inclusive work environment. Initiatives include embedding ESG-related training into leadership performance goals, strategies to monitor and enhance employee wellbeing, and developing policies around diversity and inclusion.
Connection to nature
Includes initiatives that foster guests' connections to nature such as ecologically sensitive park design (meaning that native vegetation levels are aimed to increase) and developing immersive and educational nature-based experiences for guests.
Vibrant community and culture
Supporting thriving communities and seeking to build genuine partnerships with Traditional Custodians
Resilient and pristine environments
Seeking to build cabins that are resilient and liveable, managing waste and water impact, while also targeting emission reductions.
Our investment
Australian Retirement Trust (ART) has a majority investment in G'day Group. This investment helps bring memorable holiday experiences to locals and visitors alike, as part of our diverse investment portfolio that aims to deliver strong long-term returns for our more than two million members.
Since 2014, ART (then Sunsuper) has invested substantially to help grow and develop G'Day Group's portfolio of some of Australia's leading holiday park properties.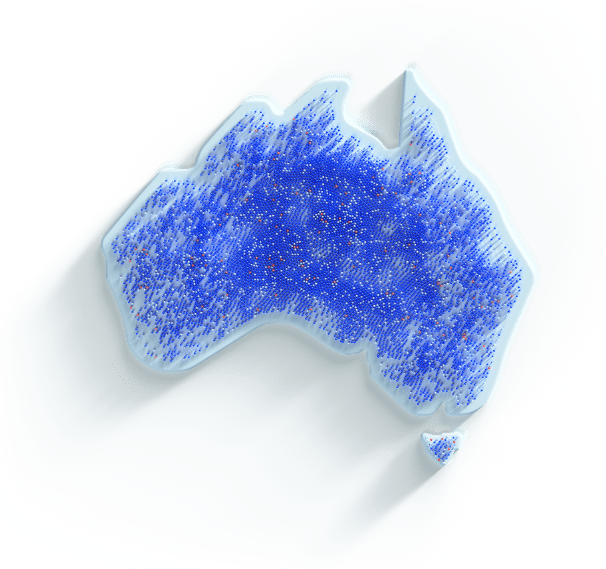 ---
Why is this a good investment?
ART is now one of Australia's largest superannuation funds and with size comes opportunity. Our scale means that as a large investor (with over $200b) we can access more significant investment opportunities. Investing in Discovery Parks offers:
A growing investment supported by the ongoing appetite of both Australians and international visitors for high quality, affordable holiday accommodation
Resilient guest demand during challenging economic conditions.
ART's long-term investment in G'Day Group has added value to our property and diversified portfolios. Despite the bushfires in 2020 and travel restrictions throughout 2020 and 2021, G'Day Group continued to deliver long-term positive returns for our members as Australians chose to holiday locally, rather than overseas.
Future focus
With ART's support, G'Day Group has ambitions to continue to grow, by acquiring new parks and investing to improve the facilities it offers within its parks, for example by building a brand new water park at Goolwa in South Australia and the recent purchase of Narooma Holiday Park on the South Coast of NSW.
G'Day Group has expanded its reach into a number of iconic Australian gems. Purchased in November 2021, the Undara Experience, 275km southwest of Cairns, is the only accommodation and experience offering in the Undara Volcanic National Park - flagged by David Attenborough as the 8th Wonder of the World. Additionally, with almost $100 million set to be invested across key properties in central Australia (Kings Canyon, Glen Helen, Alice Springs), and an installation from world renowned artist Bruce Munro, G'Day Group is establishing a bucket list journey through the Red Centre.
Outlook
ART expects to continue to support G'Day Group's growth and future development, offering members an attractive risk-adjusted return, as well as supporting tourism investment in Australia's regions and creating treasured memories for Australian families.
Learn more about your investments
Footnotes
1 Australian Retirement Trust employees provide advice as representatives of Sunsuper Financial Services Pty Ltd (ABN 50 087 154 818 AFSL No. 227867) (SFS). SFS is a separate legal entity responsible for the financial services it provides. Eligibility conditions apply. Refer to the Financial Services Guide for more information.