When it comes to investing, diversification is important. Our team of investment experts find great opportunities for our members – like this high-speed rail-link in Sweden.
What is Arlanda Express?
Arlanda Express is a city-to-airport train in Sweden, which runs from Stockholm city to Arlanda Airport. ART owns a 25% stake in A-train AB (A-train), the owner and operator of Arlanda Express. A-Train has moved over 90 million passengers from the highway to rail from its beginning.
Arlanda Express runs seven four-car trains, each with a maximum speed of 200km/h and seating for around 200. The 42km trip to the airport takes 18 minutes on the Arlanda Express – 25 minutes faster than the commuter train. And a train leaves every 10 to 15 minutes.
Powered by green electricity
As at 30 June 2021, Arlanda Express sourced 100 per cent of its electricity used for the operation of trains from renewable energy sources such as hydropower, wind power and biofuels, and offsetting the remaining emissions. Through energy efficiency and green-energy initiatives, the company had reduced its carbon emissions to approximately 100 tonne CO2 equivalent, which it then seeks to offset through Certified Emissions Reductions from the UN Clean Development Mechanism.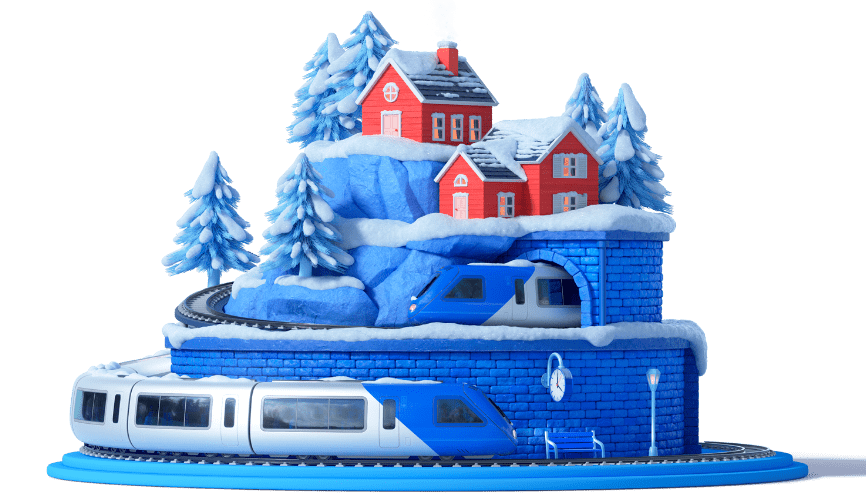 Why is this a good investment?
Australian Retirement Trust is now one of Australia's largest super funds. With size comes opportunity, and we have access to assets that are not available to individuals, self-managed super funds (SMSFs), and even other super funds.
Investing in Arlanda Express offers1:
A stable, mature, transportation asset in a country with a strong economy and stable politics
An attractive, risk-adjusted return that is highly correlated to Swedish GDP and inflation
Strong earnings visibility, with a history of predictable cash flow growth
Passenger demand showing resilience to economic conditions
Strong, long-term returns
Although COVID-19 affected A-train's short-term profits, the overall returns have generally matched what we expected when we invested in 2014 (as Sunsuper).1
Retirement savings have to grow over a lifetime, so we keep a long-term perspective, balancing risk with returns.
Future focus
High-performing super funds focus on the future, not the past. Since 2021, the number of passengers has begun to recover, with high vaccination levels and travel restrictions easing.
A-train has plans for optimising expenses/profits, and marketing to increase their market share.
Outlook
With the demand for travel seen in the recent surge of European travel, Arlanda Express expects to return to pre-covid passenger numbers of 3.2 million a year by 2024.
Developments at Arlanda Airport and in market share levels are giving what our investment team calls "a robust outlook".
Learn more about your investments
Footnotes
1 Past performance is not a reliable indicator of future performance. Australian Retirement Trust adopted the same products, services and investments as Sunsuper from the date of the merger. For further information about the merger, please see the About Us section of our website.
2 Australian Retirement Trust employees provide advice as representatives of Sunsuper Financial Services Pty Ltd (ABN 50 087 154 818 AFSL No. 227867) (SFS). SFS is a separate legal entity responsible for the financial services it provides. Eligibility conditions apply. Refer to the Financial Services Guide for more information.