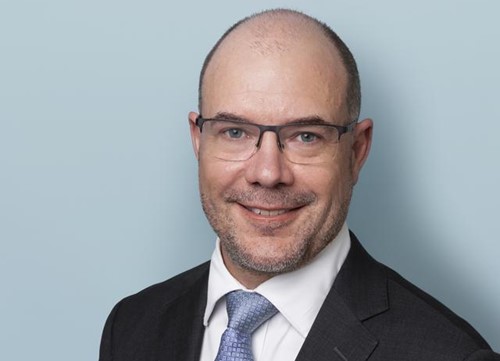 Andrew Fraser Chair
Message from the Chair
It is a privilege to be writing this message as Chair of Australian Retirement Trust following the merger of QSuper and Sunsuper on 28 February 2022. It is pleasing that our name, brand, reputation and promise to our customers are already being recognised by our industry and, most importantly, our two million members, whom we exist to serve every day.
Becoming Australian Retirement Trust
QSuper and Sunsuper had more than 140 years' combined experience taking care of their members' super. Both funds had a history of delivering strong long-term investment returns, lower fees and valued services to members. The two funds also had a strong legacy of industry recognition and awards, winning the SuperRatings and the Chant West Fund of the Year and Pension Fund of the Year awards a combined 10 times in the 10 years prior to 2022.1
As profit-for-members funds, the decision to merge came down to whether both funds' trustees were satisfied that a merged fund would be in the best interests of members. Significant due diligence over the more than two years leading up to the merger did satisfy the trustees that the two strong funds, when combined, would be better for members together.
I want to take this opportunity to thank our many stakeholders, including the Queensland Government, the Chamber of Commerce and Industry Queensland, and each of the participant unions for their support throughout the merger.
Looking to the future
A strong indication of our commitment to continuing to deliver for our combined two million members as ART is our recently published Retirement income strategy. We understand that each member's retirement journey is different and so our vision is to be a leader in delivering better retirement outcomes for members through a lifetime of education, guidance, advice and intelligent innovative product solutions, including our award-winning QSuper Lifetime Pension.1 The direction in this strategy will see us partner with members to help them manage their retirement savings and achieve their best retirement. Our Retirement income strategy also indicates our support for the government's Retirement Income Covenant and its requirement that superannuation trustees have a strategy that outlines how they plan to assist their members in retirement.
We expect our size and position in the industry will also afford us the opportunity to engage with the industry, regulators and government to advocate for our members' best financial interests and, ultimately, their best retirement outcomes. Following the federal election result last year, we welcome the opportunity to work with the new government on a range of priorities in superannuation, including strengthening the foundations of Australia's superannuation sector to make it fairer and deliver better outcomes for members.
Reiterating the Board's commitment
As a Board, we take our responsibility for the overall governance of ART extremely seriously. I thank and acknowledge those board members of the heritage funds who stepped down from their roles as directors of QSuper or Sunsuper after playing a valued role in the merger decision and process. I look forward to working together as a board in the year ahead to continue to help our members to build their superannuation savings and achieve their best retirement.
1 Past performance is not a reliable indicator of future performance. For ratings and awards information, visit australianretirementtrust.com.au/awards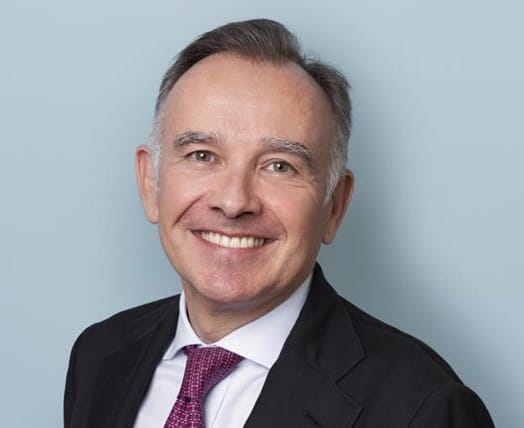 Bern Reilly Chief Executive Officer
Message from Chief Executive Officer
With our heritage in Queensland and headquarters in Brisbane, our merger created a truly diverse and resilient organisation. A fund for all Australians, we support our members to and through retirement.
The increased size and scale from combining QSuper and Sunsuper has already enabled us to realise a range of advantages for members. Last year we announced that from 1 July 2022, most members will benefit from a decrease in the ongoing administration fees charged directly to their account.2 And while the merger did result in some costs, we are confident these will be offset by the long-term benefits provided to members.
We also continued our focus on delivering strong long-term investment performance for members through what was a challenging year in investment markets with both ART MySuper options passing the 2021-22 performance test carried out under the government's Your Future, Your Super reforms.
Growing the Fund
The merger has established ART as one of Australia's largest funds, and continued growth is vital. We strongly believe members, including existing members, ultimately benefit from scale, which drives efficiencies and spreads costs over a broader base.
We remain focused on our existing relationships with Queensland Government and corporate employers and growing our large national employer base. We are also building on our strong legacy of working with financial advisers.
Looking to the year ahead
The success of the merger transaction on 28 February 2022 was a major milestone but ultimately just the beginning of a journey: there is still work ahead to fully integrate our technology platforms and investment strategies and embed ART's culture and ways of working for our people.
As we look to the year ahead, our key areas of focus will be:
Continuing to realise the benefits of the merger – taking the best from what was to embed new ways of working for our two million members.
Driving growth as a national fund – purposely and in members' best interests.
Seeking out bigger, better and lower-cost investment opportunities to maximise members' savings.
Most importantly, we will do all of this within the context of continuing to support our members to and through their retirement. In practice, this means whatever a member needs – from checking their super balance to establishing an Income account once they retire from working – the ART teams' sole focus and purpose is to be there to help. So through the everyday and the bigger moments our ambition is to empower our members to retire well with confidence.
2 For more information about changes to fees and costs that occurred on 1 July 2022, refer to the Super Savings Product Update available at australianretirementtrust.com.au