If you've logged into Member Online recently, you may have noticed we've updated the look and feel of your account dashboard to make it easier for you to find the information you need.
The design of your dashboard depends upon the type of account(s) you have and the information relevant to you, so you may not see all of the tiles below. But you can be sure our digital team have worked hard to improve your online experience no matter your account details.
Stacked vertically singularly or in rows of two, the tiles below form a cleaner interface that's easier to navigate and understand. Let's take a closer look at the updates.
Update 1 – Welcome module
A new look Welcome module makes it's easy to find your Member number, Total Balance and Total net investment earnings in a glance.

Update 2 – Next steps
Positioned underneath the Welcome module, this section lists the steps to take to set up your account and complete your super onboarding experience.

Update 3 – Account information
This consolidated tile provides detailed account balance information and a record of recent transactions.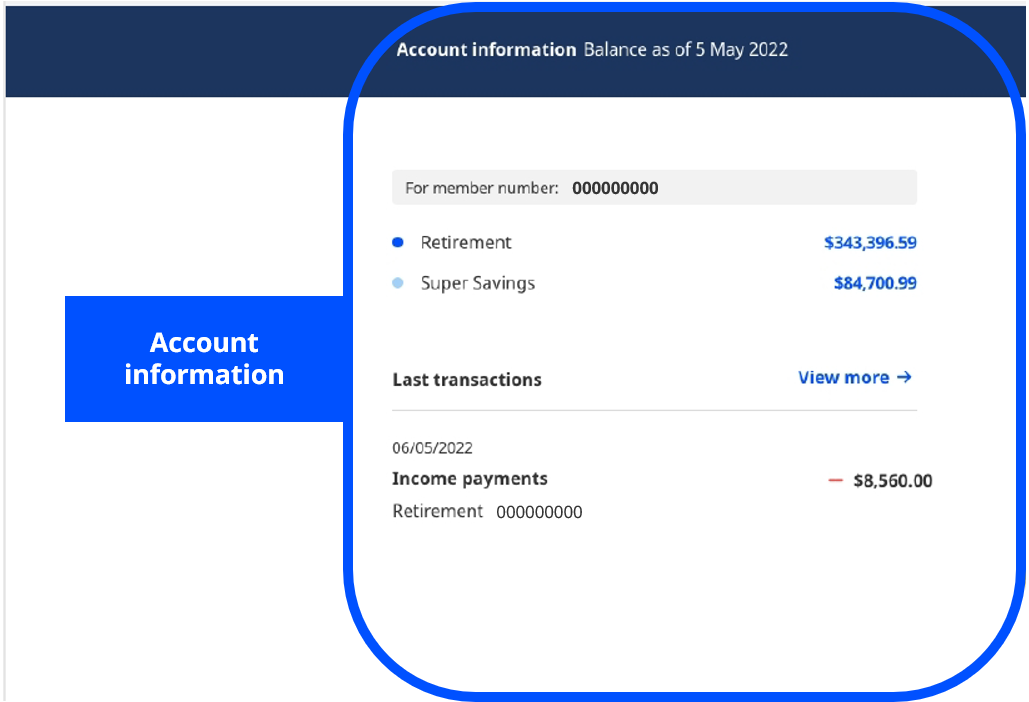 Update 4 – Balance over time graph
If you have more than one account, the updated Balance over time graph now stacks accounts horizontally instead of vertically to make it easier for you to track the progress of your balances.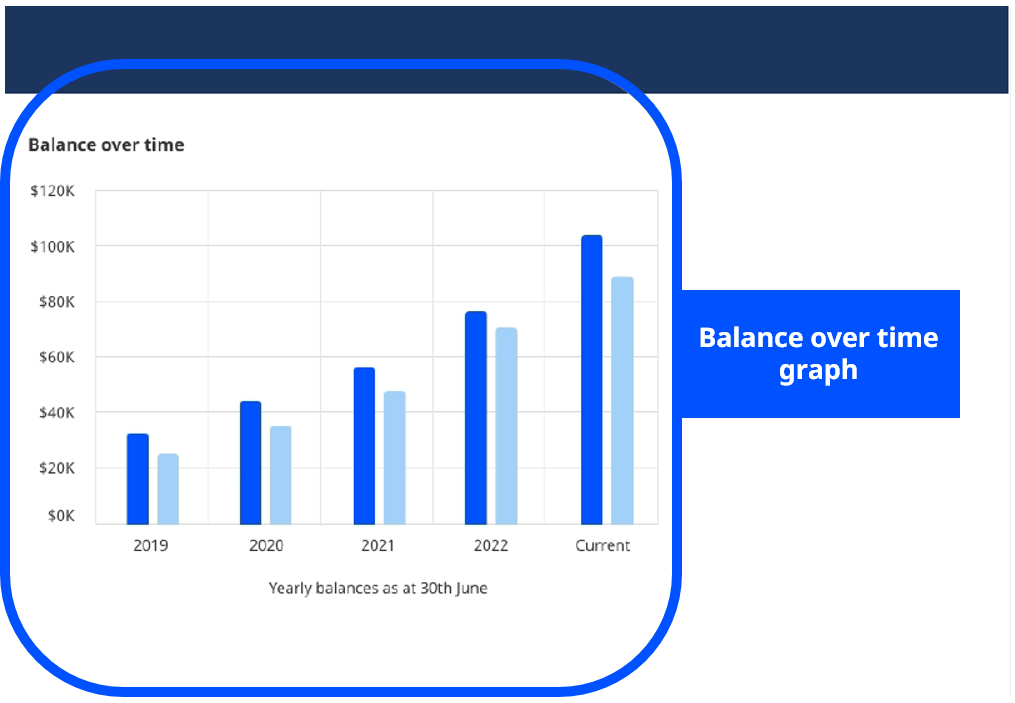 Update 5 – Concessional contributions
Keep tabs on your concessional contributions across all of your ART accounts with this new tile that includes a graph that tracks your progress towards the concessional contributions cap.

Update 6 – Insurance
See relevant insurance information and links to more information in this simple tile.

Update 7 – Investment option performance
In this clear table, you can view your investment allocation and the performance of the option(s) your money is invested in over 1, 3, 5, 7 and 10 years.