Accessing the tabs
Desktop app
When you log in, you can find the Contributions, Consolidate super, Profile and Rewards tabs to the right of Your account (image 1).
Mobile app
In the ART app, you can find the Profile, Rewards and More icons in the bottom navigation (image 2). By selecting More, you can find the consolidation and contributions sections in the Manage your super tab (image 3).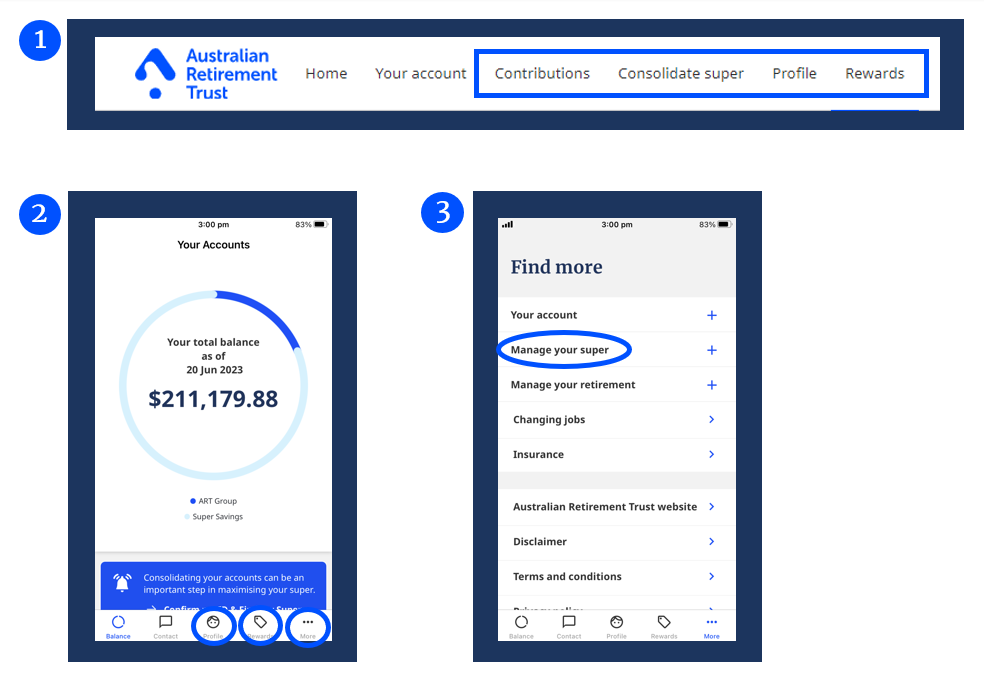 Contributions
Manage and grow your super balance by checking your concessional contributions, making additional contributions and claiming a tax deduction.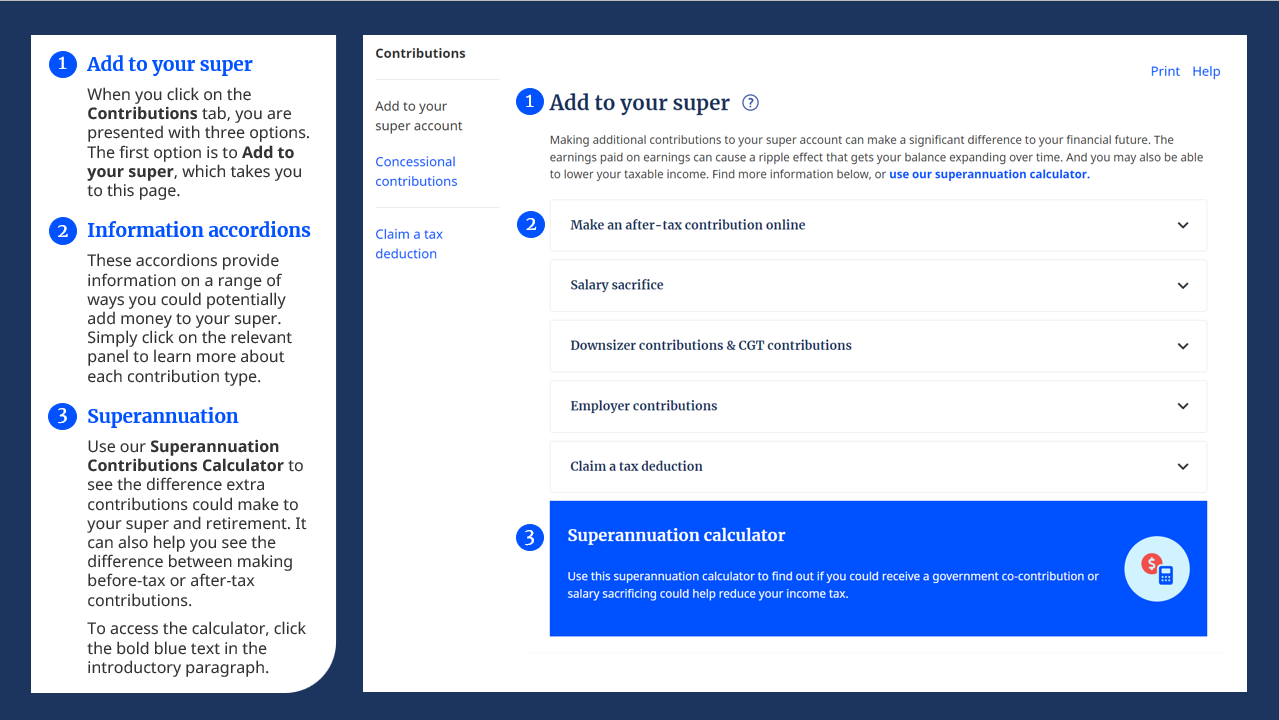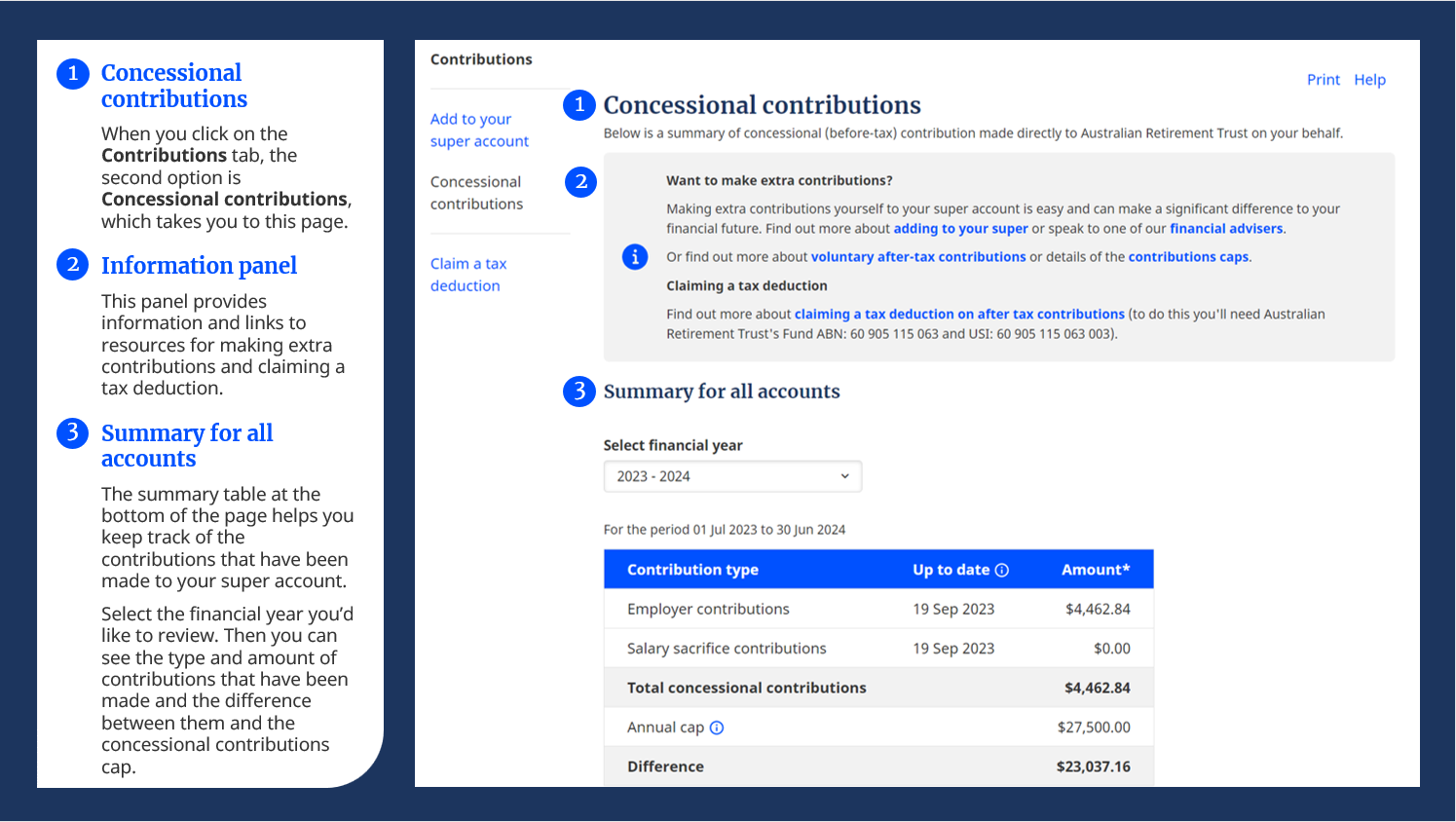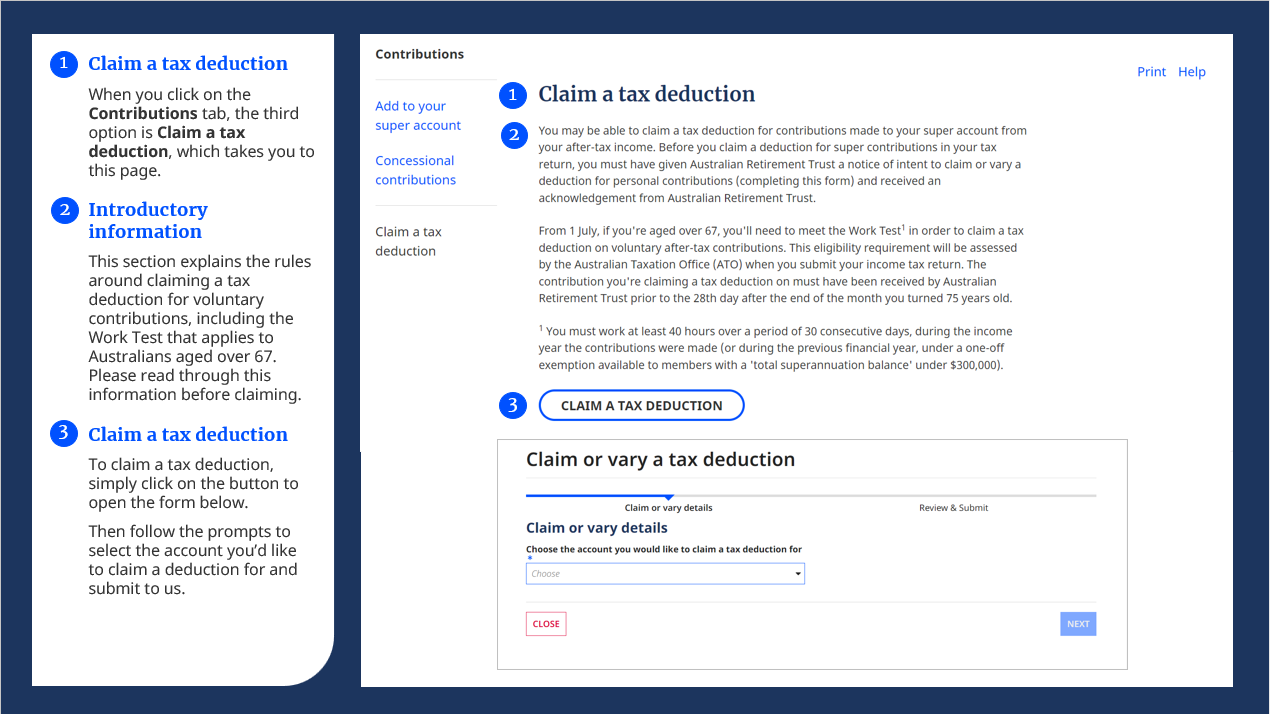 Consolidate
Combining multiple super accounts could help you save on fees, simplify managing your super and make it easier to keep track of your account balance.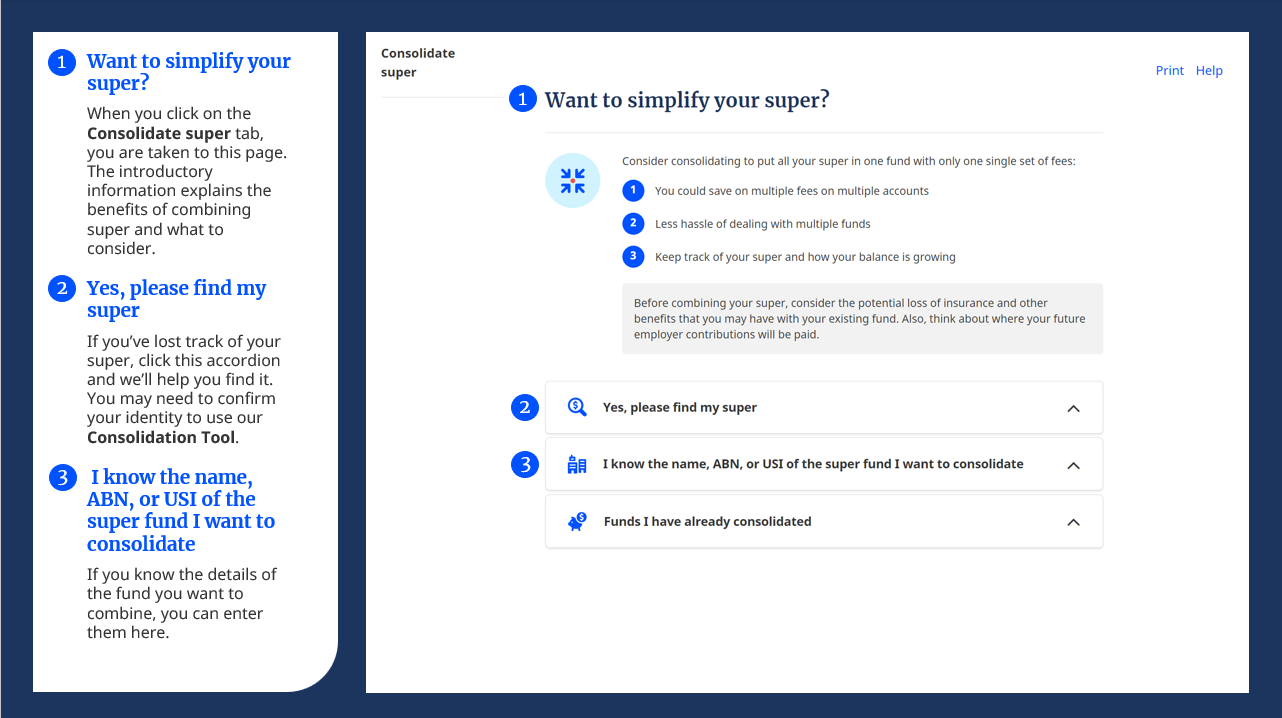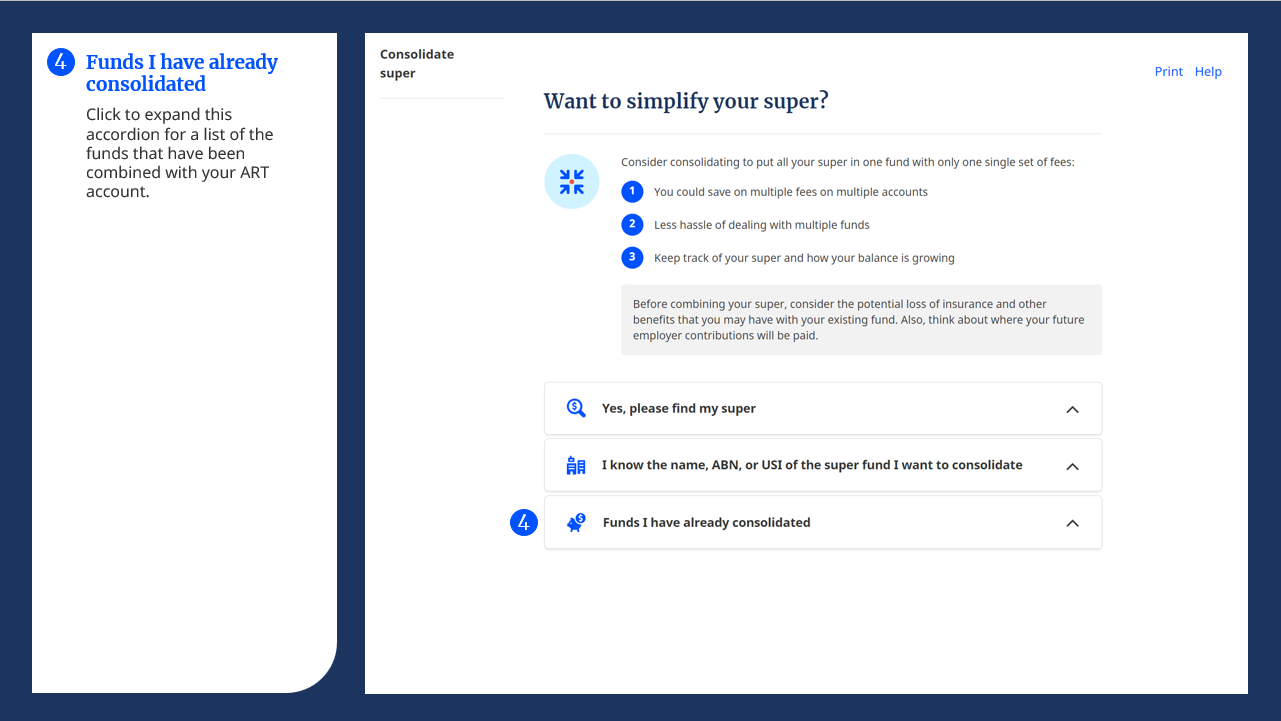 Profile
Keeping your details up to date helps us contact you with important information about your account and share insights and tips to help you make the most of your super.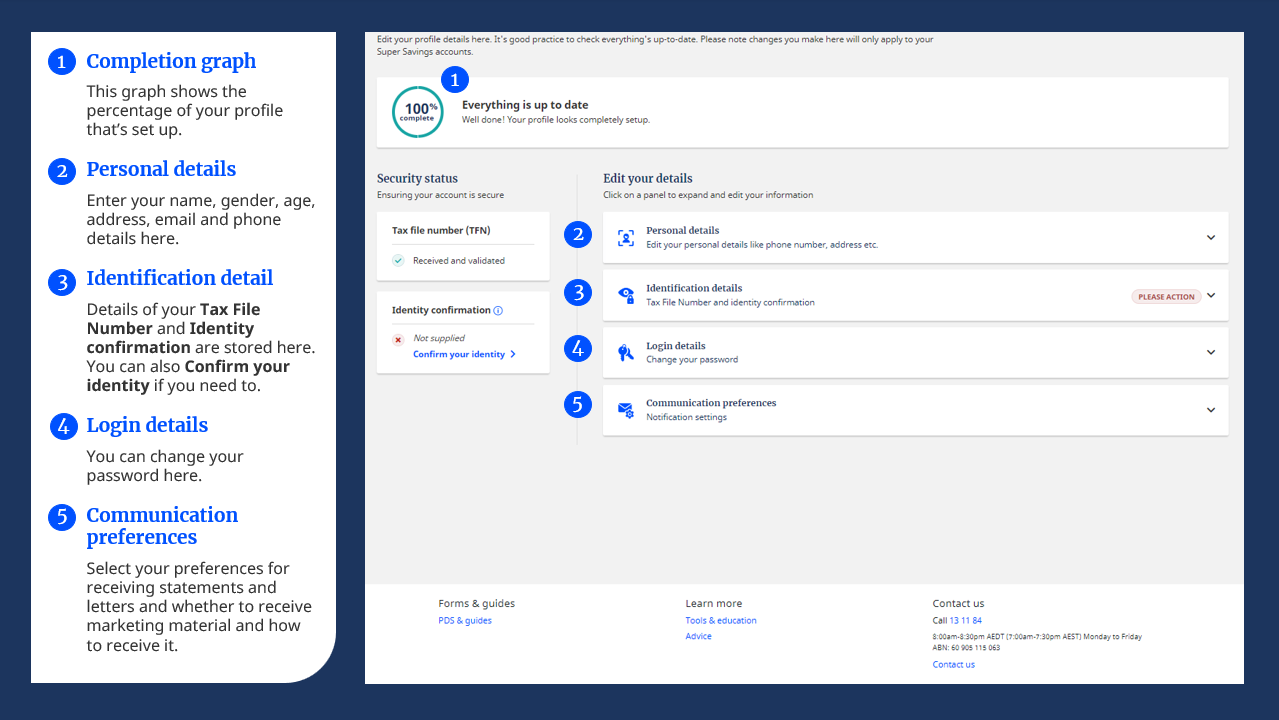 Rewards1
As an ART member, you can access exclusive offers and discounts from top Australian brands, so you can save on the things that matter today.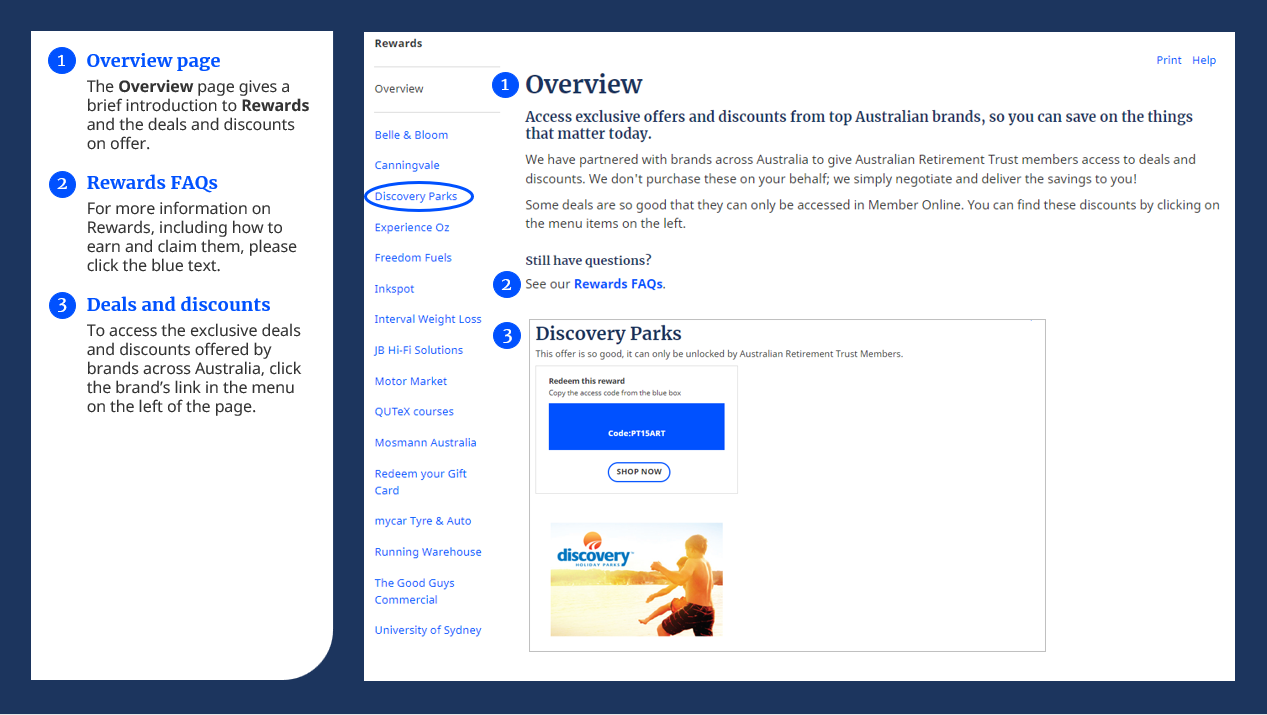 1. Australian Retirement Trust Pty Ltd does not endorse these products or services. It is providing this information to Members for their benefit and Members should undertake their own inquiries in relation to the products and/or services offered. Australian Retirement Trust is not an agent, dealer or promoter of the products and/or services offered. Australian Retirement Trust is not liable for any representations made by the suppliers in relation to these products and services. Australian Retirement Trust respects your privacy and does not supply your personal details to these or any other third-party supplier. Please contact Australian Retirement Trust on 13 11 84 or write to GPO Box 2924 Brisbane QLD 4001 if you have any questions, concerns or suggestions.