So you need to open a superannuation account. Don't worry, it takes less than 5 minutes, and you can do it all online. Follow the steps below and we'll guide you through the process.
How to join a super fund and open your account
There are just a few steps to opening your Super Savings account with Australian Retirement Trust. It starts off as an Accumulation type of super account, which is where your super goes before you retire.
Follow these easy steps
Read the PDS to check it's right for you.

Go to the join page.

Submit your details.

Create your login for Member Online and the app.
---
Congratulations! You've opened your account, and your welcome pack is now on its way to you.
Why open a super account with us?
When you're with one of Australia's largest super funds, you get all the benefits of a big fund, plus the caring heart that comes with being profit-for-members.
Focused on strong performance
Your super is the investment of a lifetime, so it's important to open a super account with strong long-term performance.
8.4%p.a.
Returns over 10 years1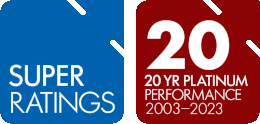 Our Super Savings Balanced option has returned 8.4% p.a. over the 10 years to 30 June 2023, outperforming the comparative industry median over 1, 3, 5, 7, 10, 15, and even 20 years.
Committed to low fees
Keeping fees low makes a big difference to the value for money a super fund can give you. The less you pay in fees on your super account, the more you could have to live your best retirement.
$1.20
plus 0.10% p.a. plus 0.07%
Weekly admin fee
We're committed to returning profits to members as lower fees and better services. Our admin fee is now $1.20 per week + 0.10% p.a., and 0.07% p.a. from general reserves.
Frequently asked questions (FAQs)
Footnote
1 In 2022-23, our Super Savings Balanced option returned 10% for Accumulation accounts, 9.9% for the Lifecycle option's Balanced Pool, and 11.1% for Income accounts. Over 10 years, it returned 8.4% p.a. (Accumulation) and 9.3% (Income). The Australian Retirement Trust Super Savings Balanced option has adopted the pre-merger investment strategy of the Sunsuper Balanced option. The industry median return for the SR50 Balanced (60-76) Index comprises the 50 largest investment options with a similar asset allocation to growth style assets between 60-76%. Source: SuperRatings Fund Crediting Rate Survey - SR50 Balanced (60-76) Index, 30 June 2023. The Super Savings Balanced option has identical investments to the Balanced Pool in the Lifecycle Investment Strategy. Members invested in the Lifecycle Investment Strategy are invested 100% in the Balanced Pool until age 55. Past performance is not a reliable indicator of future performance. Investment returns are net of investment fees and costs and taxes (where applicable). Super Savings products issued by Australian Retirement Trust Pty Ltd (ABN 88 010 720 840, AFSL No. 228975) as trustee for Australian Retirement Trust (ABN 60 905 115 063). Consider the Super Savings product disclosure statements and TMDs before deciding.