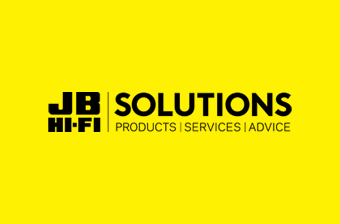 REDEEM THIS REWARD
This offer is so good, we've kept it locked. Verify your membership to unlock.
Unlock this Reward
This Reward is currently only available to Super Savings members
JB Hi-Fi Solutions have partnered with Australian Retirement Trust Rewards to offer members fantastic prices on an extensive range of products including, computers, smart phones, TVs, whitegoods, and many other appliances.
Access special member-only pricing:
Unlock this offer - Click the "Unlock this Reward" at the top of the page to log in to Member Online to unlock this offer.
Click on the link
Start shopping! - Purchase your items 24/7 through the website and choose to have them delivered or pick up at a store near you.
Your Corporate Benefits portal never sleeps and allows you to take advantage of their great member offers 24 hours a day, 7 days a week. Take advantage today!
Australian Retirement Trust Pty Ltd ABN 88 010 720 840, the trustee of the Australian Retirement Trust ABN 60 905 115 063 ( Australian Retirement Trust) does not endorse these products or services. It is providing this information to Members for their benefit and Members should undertake their own inquiries in relation to the products and/or services offered. Australian Retirement Trust is not an agent, dealer or promoter of the products and/or services offered. Australian Retirement Trust is not liable for any representations made by the suppliers in relation to these products and services. Australian Retirement Trust respects your privacy and does not supply your personal details to these or any other third-party supplier. Please contact Australian Retirement Trust on 13 11 84 or write to GPO Box 2924
Brisbane QLD 4001 if you have any questions, concerns or suggestions.