We're getting a facelift
In March, we'll be changing the header (the top of the page) and footer (the very bottom of the page) on our website.
But don't worry – it's just a visual redesign. So all the information and links you need will still be in the same places.
2 minute read
Changes to the header
Here's the before and after of what the top of our pages currently looks like, and what it will look like after our redesign.

When you're on your mobile or tablet, you'll still see a menu dropdown (the icon of 3 lines), our logo, and links to join or log in to Member Online.
All the same links to the main pages you need will still be under the same headings.
Changes to the footer
After our redesign, here's what you'll see at the end of each page: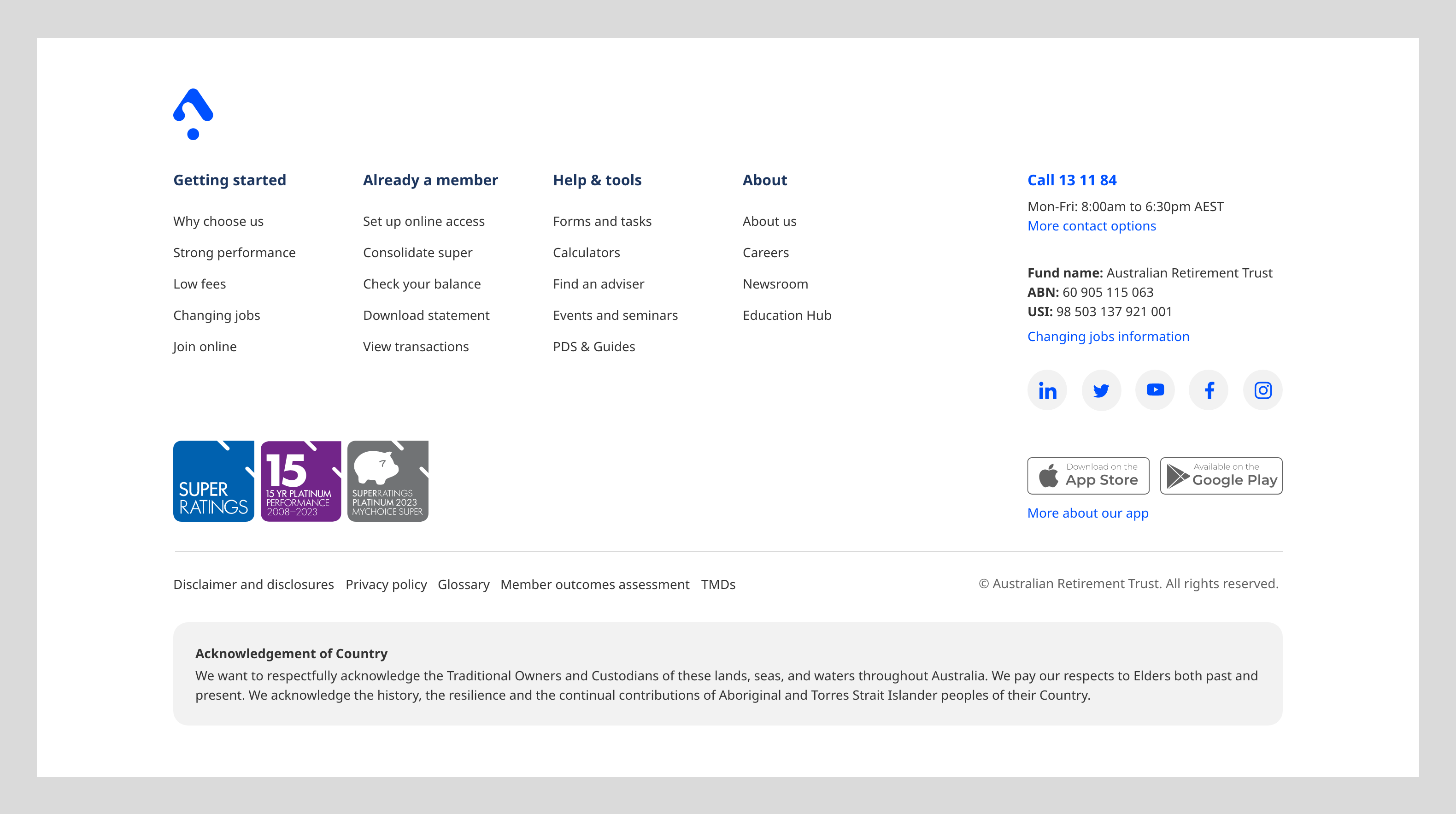 Compared to what the bottom of each page currently looks like:

We're here to help
If you have any questions about using our website or managing your super account, please get in touch.
Contact us