How to find my super member number
Here are a few ways you can find your super membership number if you're with Australian Retirement Trust:
Member Online
When you log in to Member Online or our app, the dashboard will show your member number. (If you don't remember your login details, you can answer some security questions to reset your password.)
Log in to Member Online

---
Statements or letters
Your member number will always be on your annual statement, and it's often on letters we send you. (For statements before 2022, this means your Sunsuper annual statement.)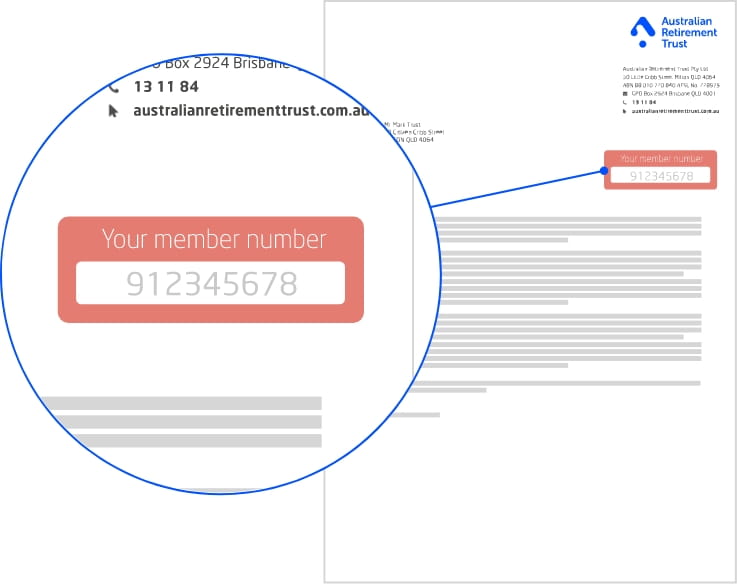 ---
Your welcome pack
If you've received your welcome pack when you joined, this has your member number in the section that lists your details.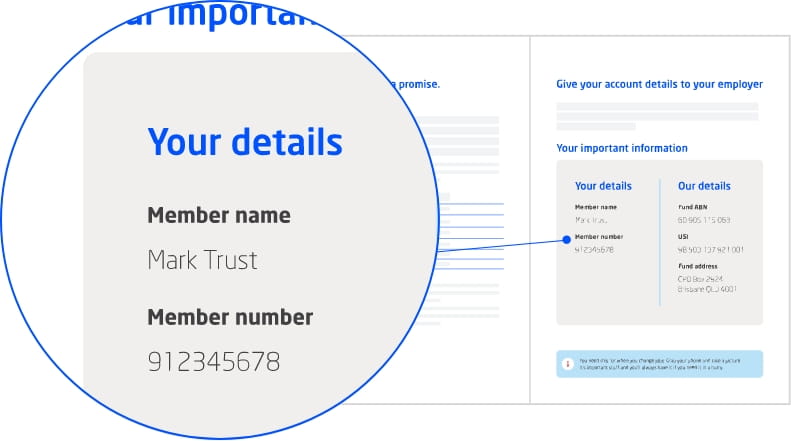 ---
Contact us
Still can't find it? Don't worry – we can easily look it up for you by asking some security questions. To keep your account secure, it's best to call us rather than emailing these details. We're open 8:00am-8:30pm AEDT (7:00am-7:30pm AEST) Monday to Friday.